It's been three months since I published my first post on Interconnected. Since then, I've been writing articles on a wide range of technology and business topics, twice a week in both English and Chinese.
In this post, I want to take a break from the analysis and zoom out to explain the deeper motivation behind why I'm writing this publication bilingually.
We live in an unfortunate reality where the US and China, the two most powerful nations in the world, trust each other less and less. That erosion of trust is already causing damage to technological innovation, business operations, and the most consequential bilateral relationship of this century. This damage is also spilling over to other parts of the world.
In my mind, the root cause of this problem lies in the lack of information accountability. It's generally true that most people will arrive at similar conclusions if given similar information. However, this adage overlooks a crucial element: the accountability of the source of information. During a time when trust in institutions overall is low, information accountability is further obfuscated when most information is attached to a faceless organization -- media, think tanks, universities, government agencies.
There's even more skepticism when a piece of information is displayed in a language that's attached to a country that, for a wide range of reasons, a reader may have doubts about, regardless of that information's inherent quality. The meaning and value of that information are not just "lost in translation", but "lost in suspicion". One of my recent articles, "In Defense of Zoom: China FUD, Performance Tradeoff, Open Source", was met with knee-jerk skepticism by English readers just because it has a Chinese language version. But some of them engaged with me directly, got to know me, which helped them remove that suspicion. This only worked because I'm the lone source of accountability for everything that happens in this publication. Period.
That effect is something I hope to achieve more of from writing Interconnected in both English and Chinese, as a small example of "information accountability". There's no one to trust but me. There's no one to blame but me. That clarity of accountability is missing, especially now when the trust between English (primarily American) readers and Chinese readers is at an all-time low.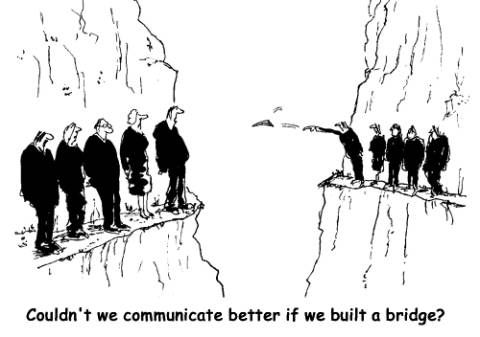 Information should only be judged based on its truthfulness and usefulness to the people who consumed it. The language used to express that information is just a tool to deliver that usefulness. The more language you can use, the more people you can deliver to.
That's why even though the blog is bilingual, I don't just write about topics that have a US-China angle. My sole focus is delivering accurate and useful information to the best of my ability on issues in which I have the relevant knowledge and experience. That happens to be mostly enterprise technology businesses that are intertwined in regulations and geopolitics. Thus, many of my posts end up being about the cloud computing industry and platforms like AWS and Azure, which have little business presence in China. To the extent that other articles are focused on China, like the 3-part series on "Open Source in China", I wrote them to meet the same goal: deliver accurate and useful information.
My long-term hope is to build Interconnected into a communication bridge -- a place where people can absorb and think about useful information on technology and business using two of the most widely-spoken languages in the world, with information accountability, and without prejudice and suspicion.
Given the current trajectory of trends around the world, this hope may seem like a fool's errand. But I have time, patience, and faith in humanity. Our journey is just getting started.
If you like what you've read, please SUBSCRIBE to the Interconnected email list. New posts will be delivered to your inbox (twice per week). Follow and interact with me on: Twitter, LinkedIn.
为什么写中英双语博客
三个月前,我在《互联》上发表了第一篇文章。从那以后,我每周两次用英文和中文发表与科技和商业相关的文章。
在这篇文章中,我想从日常的分析写作中歇口气,抽出点时间来探讨一下我用双语写《互联》这个电子周刊的深层意义。
目前一个很不幸的现实是世界上最强大的两个国家,美国和中国,之间的信任越来越少。这种信任的缺乏已经对技术创新、商业运营以及本世纪最重要的双边关系造成了损害。这种损害也已蔓延到了世界上的其他地区。
在我看来,这个问题的根本原因在于缺乏"信息问责"。一般来说,大多数人如果得到相似的信息,也应该会得出相似的结论。然而,这种观点忽略了一个关键因素:信息来源的问责。在一个对机构组织整体信任度较低的大时代里,相当多的信息来源仍是各种各样的机构组织,如媒体、智库、高校、政府单位,这让信息问责变得更加困难。
还有一种现象是,当一条信息以某种语言显示出来,而与这个语言挂钩的国家因为某种原因让读者起疑心时,这条信息的效果就会下降,无论信息本质如何。因此,信息的意义和价值不仅会"在翻译中迷失",更会"在怀疑中迷失"。我最近的一篇文章《为Zoom说句话:中国FUD,性能权衡,开源未来》,仅仅因为它有一个中文版本,就遭到了英文读者下意识的怀疑。还好有些读者和我直接沟通,了解了我这个人,消除了不必要的怀疑。但是,他们的怀疑之所以能被解决是因为我是这个博客的唯一作者和"信息问责"人。
因此,我希望通过中英文双语写作把这个电子周刊变成一个"信息问责"的小样板,消除更多类似的怀疑。在这里除了我,没有其他人可以信任,也没有其他人可以责怪。这种责任的明确性在当下是缺失的,尤其因为现在英文(主要是美国)读者和中文读者之间的信任度处于历史新低。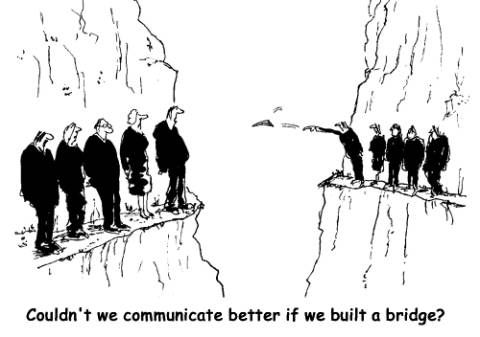 一条信息的价值只应该从它的真实性和对读者的有用性来判断,用来表达信息的语言只应该是一种传播信息本身价值的工具。在人们对信息表述语言有所怀疑的当下,能用的语言越多,能接收到信息本身价值的人就越多。
这就是为什么即使本博客是中英文双语的,我也不只写与中美关系有关的话题。在选择题目时,我唯一关注的是我有没有能力,在我有相关知识和经验的事情上,给读者提供准确和有用的信息。这些"事情"通常围绕着企业科技公司,和它们的业务、监管制度与地缘政治交织的关系和影响。因此,我的许多文章都是关于云计算行业和AWS、Azure等平台的,尽管它们在中国没有什么业务。就算有些其他文章是针对中国的,比如"中国的开源世界"系列,我也是为了达到同样的目的:提供准确和有用的信息。
我的长期期望是把《互联》建立成一个"沟通桥梁"。在这个桥梁上,人们可以用世界上使用最广泛的两种语言来吸收和思考与技术和商业相关的有用信息,既有"信息问责",又不带偏见与怀疑。
鉴于目前全球各种大趋势的发展轨迹,这种期望可能看起来像是白费力气。但我有时间,有耐心,对人性有信心。我们的旅程才刚刚开始。
如果您喜欢所读的内容,请用email订阅加入"互联"。每周两次,新的文章将会直接送达您的邮箱。请在Twitter、LinkedIn上给个follow,与我交流互动!